The Yale Center for Faith and Culture at YDS has assembled a group of distinguished scholars from non-Christian traditions to join in its work to restore the question of the good life to the core of the world's colleges and universities and the most significant global conversations.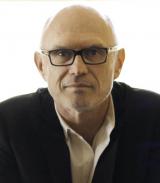 Augmenting the work of Christian scholars based at the center, the new group includes numerous high-profile academics who engage traditions including Buddhism, Confucianism, Hinduism, Humanism, Islam, Judaism, positive psychology, and utilitarianism.
The scholars' work, which will be published as a book, is part of the Center's broad-scale Theology of Joy and the Good Life project, made possible by a $4.2 million grant from the John Templeton Foundation with additional support from the Yale Youth Ministry Institute, the McDonald Agape Foundation, Yale Center for Faith and Culture donors, and Yale Divinity School.
 "The question of the good life is the most pressing question of our day, made only more pressing by the fact that we live in a world where different answers to this question, informed by different traditions, encounter and contend with one another on a daily basis," said Miroslav Volf, Henry B. Wright Professor of Systematic Theology and Founding Director of the Center for Faith and Culture.
Matthew Croasmun '06 M.A.R. "The work of these tremendous scholars will put these traditions' answers side-by-side in a way no one has before: carefully thought through, with a shared framework, each commended to the reader by a committed advocate." 
The Center invited proposals from academics around the world to vie for Templeton-funded sub-grants and earn the chance to participate in the comparative research. Here is a complete list of the traditions included in the project and the scholars selected to study them:
Buddhism: Paul Jeffrey Hopkins, University of Virginia (emeritus); Jong-Bok Yi, Stockton University 
Confucianism: Philip J. Ivanhoe, City University of Hong Kong; Tao Jiang, Rutgers University; Richard Tail Kim, Saint Louis University
Hinduism: Anantand Rambachan, St. Olaf's College
Humanism: Anthony Pinn, Rice University; Greta Christina
Islam: Prince Ghazi bin Muhammad, Royal Aal al-Bayt Institute for Islamic Thought; Ismail Alatas, New York University
Judaism: Alan Mittleman, Jewish Theological Seminary; Yonatan Brafman, Jewish Theological Seminary
Positive Psychology: Robert Emmons, University of California, Davis; Roxanne Rashedi, University of California, Davis
Utilitarianism: Peter Singer, Princeton University; Katarzyna de Lazari-Radek, University of Lodz
Providing a chapter on a Christian understanding of joy will be Volf and Matthew Croasmun '06 M.A.R., Associate Research Scholar and Director of the Life Worth Living Program at the Center.